A Week in Pictures | Postcards from Rome 2021
Week Four Highlights
A light-hearted take on daily life in Rome!
1. Seeing Papa Francesco for his weekly audience on Wednesday morning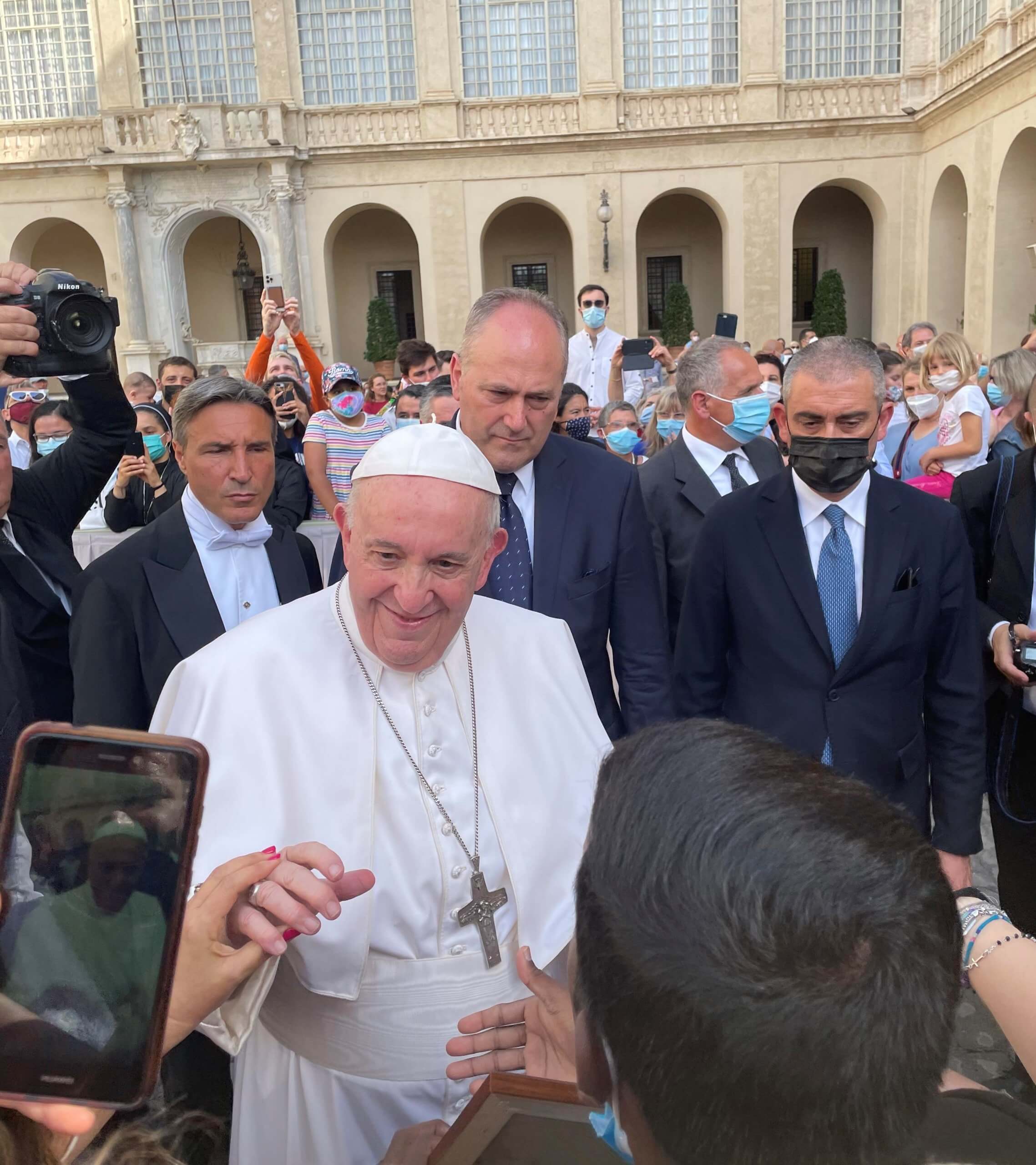 2. Being with brother seminarians as we encountered a group of Italians enjoying a night on the town which ended up with us praying with one of the guys in the group
3. Experiencing the generosity of the Lord pouring out His love…caught one of our brothers enjoying such in the form of a triple portion
4. Being able to walk around the Eternal City's streets to take in its many unique and strange offerings while appreciating that the Italians are reppin' it for mia familgia
5. Eating gelato..and a lot of it!
Anthony Sanitato
Archdiocese of Cincinnati