In 2007 a number of Bishops familiar with the positive impact of St. Josemaria on diocesan priests expressed interest in a formative program for their seminarians inspired by his spirituality and teachings. St. Josemaria Escriva (1902-1975), founder of Opus Dei and the Association of the Priestly Society of the Holy Cross, devoted many years of his life to both fraternal and spiritual support for diocesan priests, and remains a role model for many priests today.
In response, the St. Josemaria Institute in 2009 organized a six-week program offering academic courses accompanied by spiritual formation, designed to enhance priestly identity and cultivate a love for pastoral ministry.
Since 2009, 205 seminarians from 50 dioceses have participated in the program. Seminarians make a five-day retreat in Ars, France, village of St. John Vianney, to reflect on the meaning of the priesthood. Some seminarians have remarked that this retreat was the most memorable experience of the entire program.
Following the retreat, the seminarians go to Rome for coursework in Theology and the History of the Church.
They pray at the sites of the great saints of the early church, enhancing the priestly zeal for the New Evangelization. Rome provides direct observation of the richness and breathtaking beauty of Christian art and Catholic Churches.
Besides academics, the daily routine is centered on the celebration of the Eucharist and Liturgy of the Hours coupled with an hour of meditation before the Blessed Sacrament. The schedule includes time for fraternal interaction, so important for priestly life.
The program concludes with a pilgrimage to Spain visiting Barcelona and the Monastery and Marian Shrine of Monserrat, and spending a day of reflection at Torreciudad, a Marian Shrine in the Pyrenees.
In the spirit of pilgrimage, the program offers:
Spiritual Formation
5-day retreat in Ars, France
Daily schedule that includes Holy Mass, the Liturgy of the Hours, mental prayer, and the Holy Rosary
Sacrament of Penance, adoration of the Blessed Sacrament, and spiritual meditations
Living in close proximity to the Holy Father
Pilgrimages to churches and tombs of the martyrs and saints
Fraternity
Seminarians from across the United States
Daily prayers, meals, and classes
Movie nights
Sports and hiking excursions
Free-time
Cultural & Intellectual Formation
Being immersed in the cultural history of the Church
Experiencing the beauty of the Church's art and architecture
Academic courses:
Christian Art and Architecture
Human Virtues for Priestly Fatherhood
Priests in the New Evangelization
Expert instructors from the United States and Rome
Guided tours and excursions to religious and cultural sites
Papal liturgies and audiences
Visits to Vatican Congregations
---
ADVISORY BOARD
His Eminence James Cardinal Stafford
Major Penitentiary Emeritus of the Apostolic Penitentiary
Most Rev. David R. Choby +
Former Bishop Diocese of Nashville
Most Rev. James D. Conley
Diocese of Lincoln
Most Rev. Robert W. Finn
Emeritus Diocese of Kansas-City-St. Joseph
Most Rev. Jose H. Gomez
Archdiocese of Los Angeles
Most Rev. Bernard A. Hebda
Archdiocese of St. Paul and Minneapolis
Most Rev. Robert C. Morlino +
Former Bishop Diocese of Madison
Most Rev. Thomas John Paprocki
Diocese of Springfield in Illinois
Most Rev. Alexander K. Sample
Archdiocese of Portland
Most Rev. Kevin W. Vann
Diocese of Orange
STAFF
PRESIDENT
Rev. James Socias
The Rome Experience Program
EXECUTIVE DIRECTOR
Rev. Peter V. Armenio
The Rome Experience Program
PROGRAM DIRECTOR
Rev. Eric Nielsen
University of Wisconsin at Madison,
Diocese of Madison
ASSISTANT PROGRAM DIRECTOR
Very Rev. Ronald W. Cattany
Rector and Pastor Cathedral Basilica,
Archdiocese of Denver
SPIRITUAL FORMATOR
Rev. Stephen Beseau
The Athenaeum of Ohio,
Archdiocese of Kansas City in Kansas
PROGRAM COORDINATOR
Thomas Pierzchanowski
thomasp@theromeexperience.org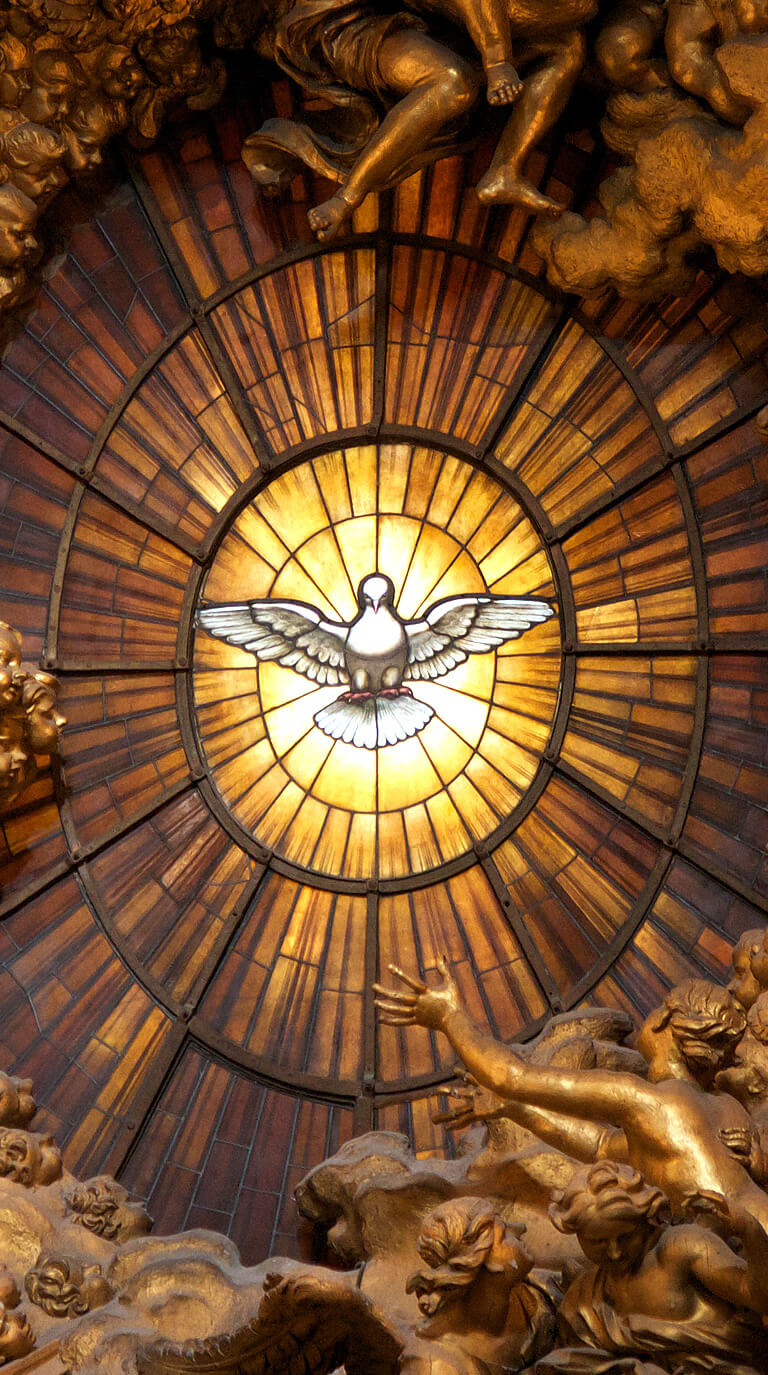 "The Rome Experience helped me to internalize the many aspects of Priestly identity: a man of prayer, a man of communion, a man of service."
Rick Arriola-Gonzalez
Diocese of Galveston-Houston
The Rome Experience Class of 2017
"The amount of places seen is unmatched. Also, the program lends itself to growth within a community. My spiritual life was truly enriched in the heart of the Church, and I am a better man, Christian, and future priest having been in the program."
Alec J. Sasse
Diocese of Lincoln
The Rome Experience Class of 2017
"This has been one of the most transformative formation experience of my time as a seminarian. And it helped me fall even more in love with our Church. I am returning to my seminary with a new perspective – a Roman perspective, one coming from the heart of the Church."
STEPHEN KENYON
Mount Angel Seminary – Archdiocese of Portland
The Rome Experience Class of 2015
"The priesthood is a participation in the priesthood of Christ so we have to one heart and one mind to think and act as Christ would act and that starts from having an interior life and getting to know Him in prayer, as your God and your friend. And that's something that's been awesome about The Rome Experience… the importance of our spiritual life every day."
PHILIP KLAAS
Immaculate Conception College Seminary – Diocese of Madison
The Rome Experience Class of 2014
"The Rome Experience, in particular through the intellectual or educational component, has done a lot to bring me back to Christ and help me fall in love again with the One who I'm doing it all for."
Matthew Wheeler
St. John Seminary – Archdiocese of Los Angeles
The Rome Experience Class of 2014
"I always hear about the reality that the Church has a vast history since its foundation the the first century. Being able to see it in Rome, however, has strengthened my understanding of what it looks like to have two-thousand years of Church history, and has also given me insight into how it has been formed in this time. This experience is an incredible opportunity, and I would recommend it to anyone seeking a deeper understanding of their faith."
Elijah Puthoff
Diocese of Lincoln
The Rome Experience Class of 2017
"The Rome Experience was most beneficial for me in my life of prayer. The emphasis on structured prayer and adoration of the Blessed Sacrament was a great highlight of the trip. Being able to walk among the Saints in the Eternal City certainly helped to focus my prayer in a deeper way and give it a new richness."
Matthew Pearson
Diocese of Madison
The Rome Experience Class of 2017
"This is an amazing opportunity that few people get, and I feel extremely blessed to have been a part of it. The emphasis on personal spiritual growth, the chance to see the history, sanctity, and governance of the Church up close, and the friendships I've made with other seminarians are all extremely valuable."
STEVEN REEVES
St. Meinrad Seminary – Archdiocese of Louisville
The Rome Experience Class of 2015
"Being selected by my archbishop was certainly an honor for me and as I've gone through the program it has become more of an honor… the program builds on the four pillars of the priestly formation of the seminary, which is actually kind of a hard thing to do but this, it hits all four of pastoral, spiritual, intellectual, and human development, and so… it means a lot that he is that interested in my development…"
Andrew Smith
Mount St. Mary's of the West Seminary – Archdiocese of Cincinnati
The Rome Experience Class of 2014