A Trek with St. Pier Giorgio | Postcards from Rome 2021
Top 5 Moments of the Week(end)
Anthony Sanitato and I had the chance to travel together for this long weekend. You've heard about the week from him, so I figured I'd give a feel for our weekends!
We made a pilgrimage to the Piedmont region, to visit a number of sites where Blessed Pier Giorgio Frassati lived, studied, and prayed. He's been one of my favorite saints for a long time, and I knew I had to make it up North to see him if at all possible. I had no idea how much grace was in store for us!
1. Meeting Edoardo, and dinner with the Sellas
We met a great guy named Edoardo in between trains and struck up a conversation. He was heading to Biella to visit a friend from university, not far from where we were headed. Before we could say "Italian hospitality," we were eating dinner with the Sella family, who were hosting Edoardo. Oven-fired pizza, great local beer, and a loving and generous family made for an incredible welcome to northern Italy. Pier Giorgio rolled out the red carpet for us!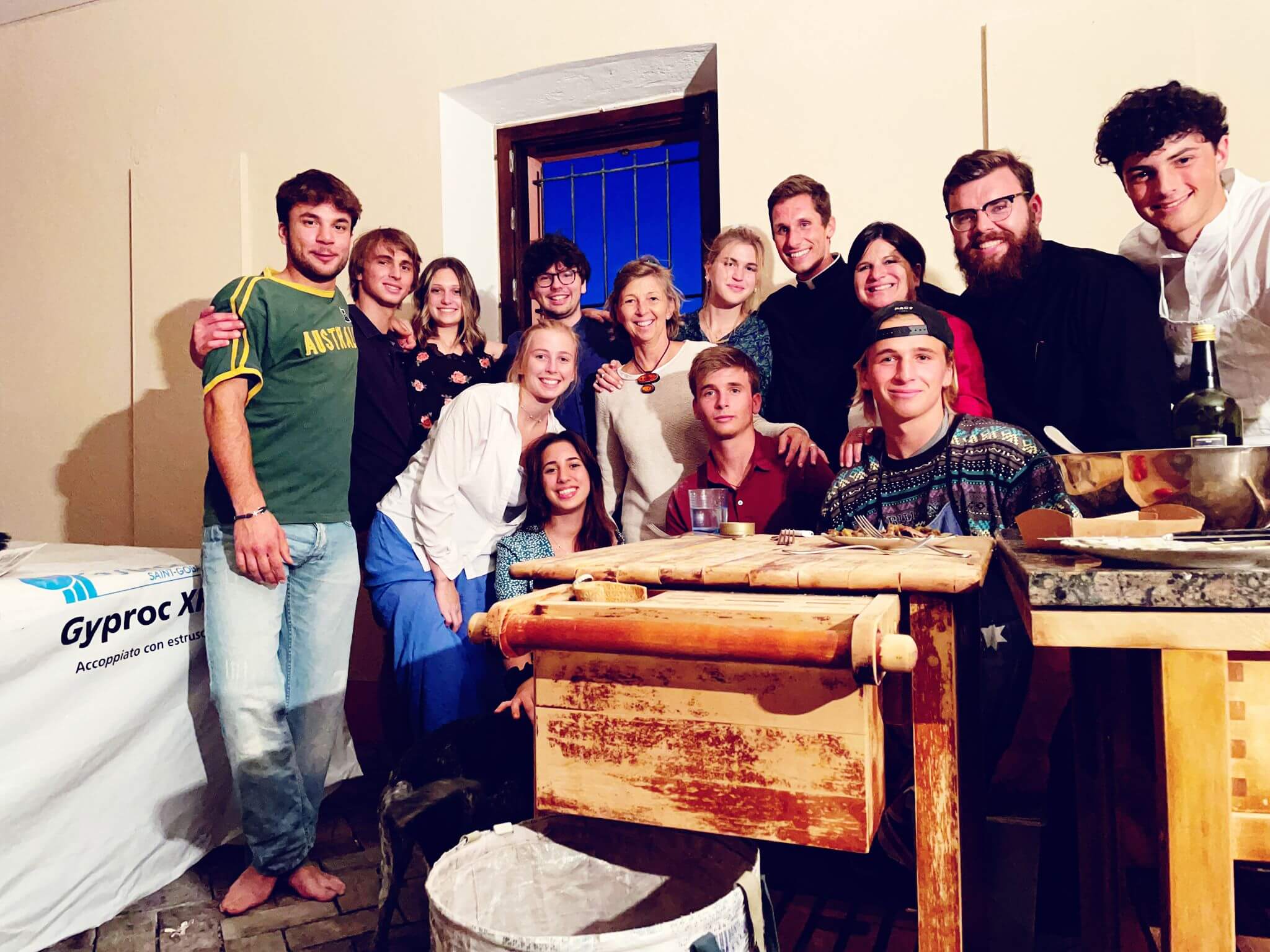 2. Staying in Pier Giorgio's summer home, and praying in his room
After dinner, we spent the night in the basement of the beautiful summer home Pier Giorgio loved so much. It's near lots of serious climbing, and the gorgeous Sanctuary of Oropa is within hiking distance. The house remains in the family, and they keep a room in the basement for pilgrims! His room is preserved, and they've moved his things from the family home in Turin to a room across the hall. We spent hours in those rooms, praying with Pier Giorgio and talking about his life.
3. Lunch with Pier Giorgio's family
His niece Giovanna was also staying at the house, along with her son and his family. After spending an hour or two answering our questions and sharing her love for her uncle, she invited us to lunch with the family! It was a gift to spend time with people so dear to his heart (including his great-grandnephew, Pier Giorgio)!
4. Dinner at Kipling in Turin (recommended by Edoardo!)
Edoardo happened to be from Turin and recommended this restaurant when we told him we were heading there after Pollone. Our train was delayed, but we sat down to a fantastic dinner around 9. Always a good idea to rely on the locals' taste. I had no idea that something called "Cod Flan" could taste as good as it did.
5. Visit to the Cathedral of St. John the Baptist
This is where the Shroud is kept (though it isn't on display this year), as well as the body of Blessed Pier Giorgio and not one, but TWO relics of St. John the Baptist. We spent a couple hours there, praying with the relics and soaking up the spirit of those great saints. It was a beautiful affirmation of their friendship and brought back so many of the graces I've received through their intercession since I've gotten to know them.
Benedict Radich
Archdiocese of Washington, D.C.